Hybrid Conference Location
Shanghai World Trade Mall Co., Ltd., 上海世界贸易商城
2299 Yan'an Rd (W), Changning District, Shanghai, China, 200051
地址:上海市延安西路2299号
It is adjacent to Renaissance Shanghai Yangtze Hotel and Hongqiao Jin Jiang Hotel (Formerly Sheraton Shanghai Hongqiao Hotel), and is about 10 minutes' drive from Shanghai Hongqiao Airport. 北临扬子江万丽大酒店、喜来登太平洋大酒店,距上海虹桥机场约10分钟车程。
---
International Attendees: Visa Letter
Please visit the ICDM2023 contact page for information on visa letter requirements.
---
Conference Hotel
Radisson Collection Hotel, Yangtze Shanghai (上海扬子江丽笙精选酒店)
2099 Yan'an West Road, Changning, Shanghai, China. Zipcode: 200336
注:上海扬子江万丽大酒店自2021年7月1日起更名为上海扬子江丽笙精选酒店。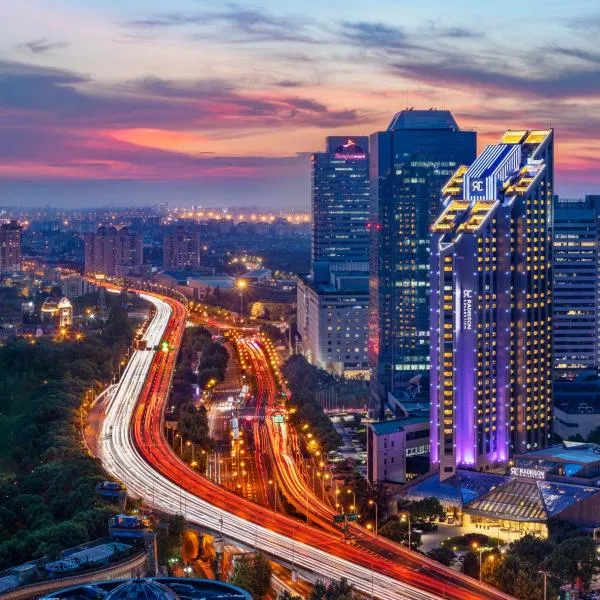 Hongqiao Jin Jiang Hotel (虹桥锦江大酒店), Formerly Sheraton Shanghai Hongqiao Hotel (原喜来登太平洋大酒店)
No. 5 Zun Yi Nan Road, Changning, Shanghai, China. Zipcode: 200336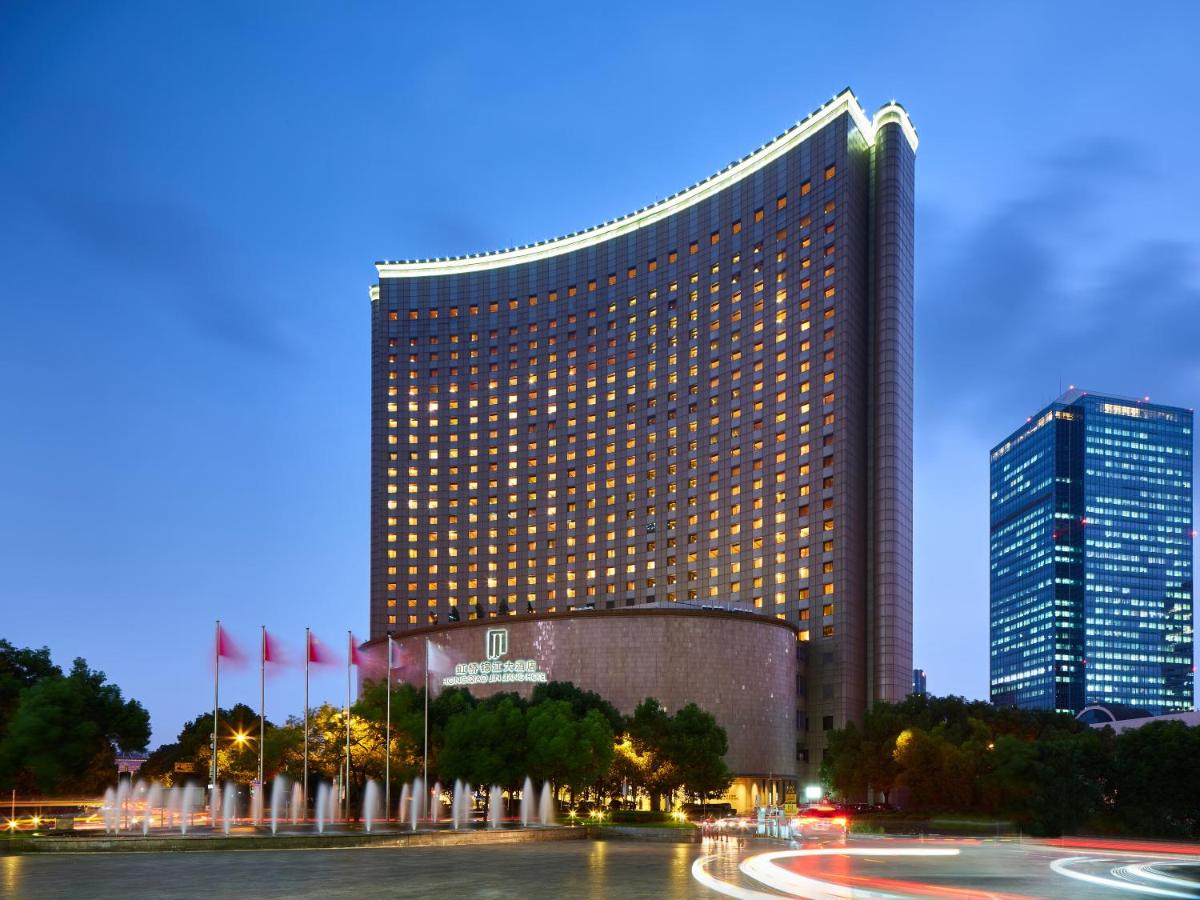 Discount Information
New
---
The Hongqiao Jin Jiang Hotel, has agreed to provide a certain number of rooms at a special price to ICDM2023 attendees. To apply for the conference discount, please fill out the Reservation Form below and send it to Reservation Center at reservations.hongqiao@thejinjianghotels.com and copy it to hotel sales Mr.Nick Zhang (nick.zhang@thejinjianghotels.com).
虹桥锦江大酒店同意给ICDM2023参会者一定数量的特价房间。 如需申请会议特价房间,请将《酒店预订申请表》发至酒店预订部邮箱 (reservations.hongqiao@thejinjianghotels.com) 并抄送酒店销售经理张先生(nick.zhang@thejinjianghotels.com)。
预订最晚日期是2023年的11月30日,在此日期后预订,酒店会根据实际房态调整房价。
---
Possible activity: Cruise Buffet (Huangpu River)
Sail along the Huangpu River and enjoy the iconic scenery around Shanghai
Relax as you admire several of Shanghai's iconic landmarks like the Jin Mao Tower and the Oriental Pearl
Sightsee while you indulge in a buffet with Chinese and Western dishes
Stay comfortable for the entire duration of the cruise with the help of the Chinese and English-speaking staff
---
About Shanghai
Shanghai, is a renowned international metropolis drawing more and more attention from all over the world. Situated on the estuary of Yangtze River, it serves as the most influential economic, financial, international trade, and cultural center in East China. Also it is a popular travel destination for visitors to sense the pulsating development of the country.
The Bund Shanghai

The Bund, also called Waitan, is a famous waterfront on the west bank of Huangpu River and regarded as the symbol of Shanghai. Here, the charm of Shanghai as a bustling metropolis combining the century-old history and flourishing future is fully presented, making the Bund Shanghai a must-see attraction.

Nanjing Road

China's premier shopping street, the 5.5-km-long (3.4-mile-long) Nanjing Road, starts at the Bund in the east and ends in the west at the junction of Jing'an Temple and West Yan'an Street. Today it is a must-see metropolitan destination attracting thousands of fashion-seeking shoppers from all over the world. As a century-old shopping street in Huangpu District, Shanghai, Nanjing Road was a witness of the city's history. Over time, it has been restructured, undergoing significant changes. Big traditional stores no longer dominate the market since modern shopping malls, specialty stores, theaters, and international hotels have mushroomed on both sides of the street. For shopping convenience, its eastern end has an all-weather pedestrian arcade.

Zhujiajiao Water Town

Located in Qingpu District of Shanghai, Zhujiajiao Water Town, aka Zhujiajiao Water Village, is well-known throughout the country, with a history of more than 1,700 years. Covering an area of 47 square kilometers (11,614 acres), the little fan-shaped town, being regarded as Shanghai's Venice, glimmers like a bright pearl in the landscape of lakes and mountains. Endowed with another elegant name - 'Pearl Stream' - the Zhujiajiao Ancient Water Town is the best-preserved among the four ancient towns in Shanghai. Unique old bridges across bubbling streams, small rivers shaded by willow trees, and houses with courtyards attached all transport people who have been living amidst the bustle and hustle of the modern big city to a brand-new world full of antiquity, leisure and tranquillity.

Yu Garden

Yu Garden, aka Yuyuan Garden, Yu Yuan in Chinese, is a classical garden ranking among the must-see attractions in Huangpu District, Shanghai. It dates back to the Ming Dynasty (1368-1644) and was owned by a government officer named Pan Yunduan. Yu in Chinese means pleasing and satisfying, and this garden was specially built for Pan's parents as a place for them to enjoy a tranquil and happy time in their old age.

Shanghai Museum

Shanghai Museum Pictures Located in People's Square, Huangpu District, the center of Shanghai, Shanghai Museum is a large museum of ancient Chinese art. Its style and presentation surround visitors with artifacts demonstrating ancient wisdom and philosophy. The exterior design of the round dome and the square base symbolizes the ancient idea of a round heaven and a square land.
---